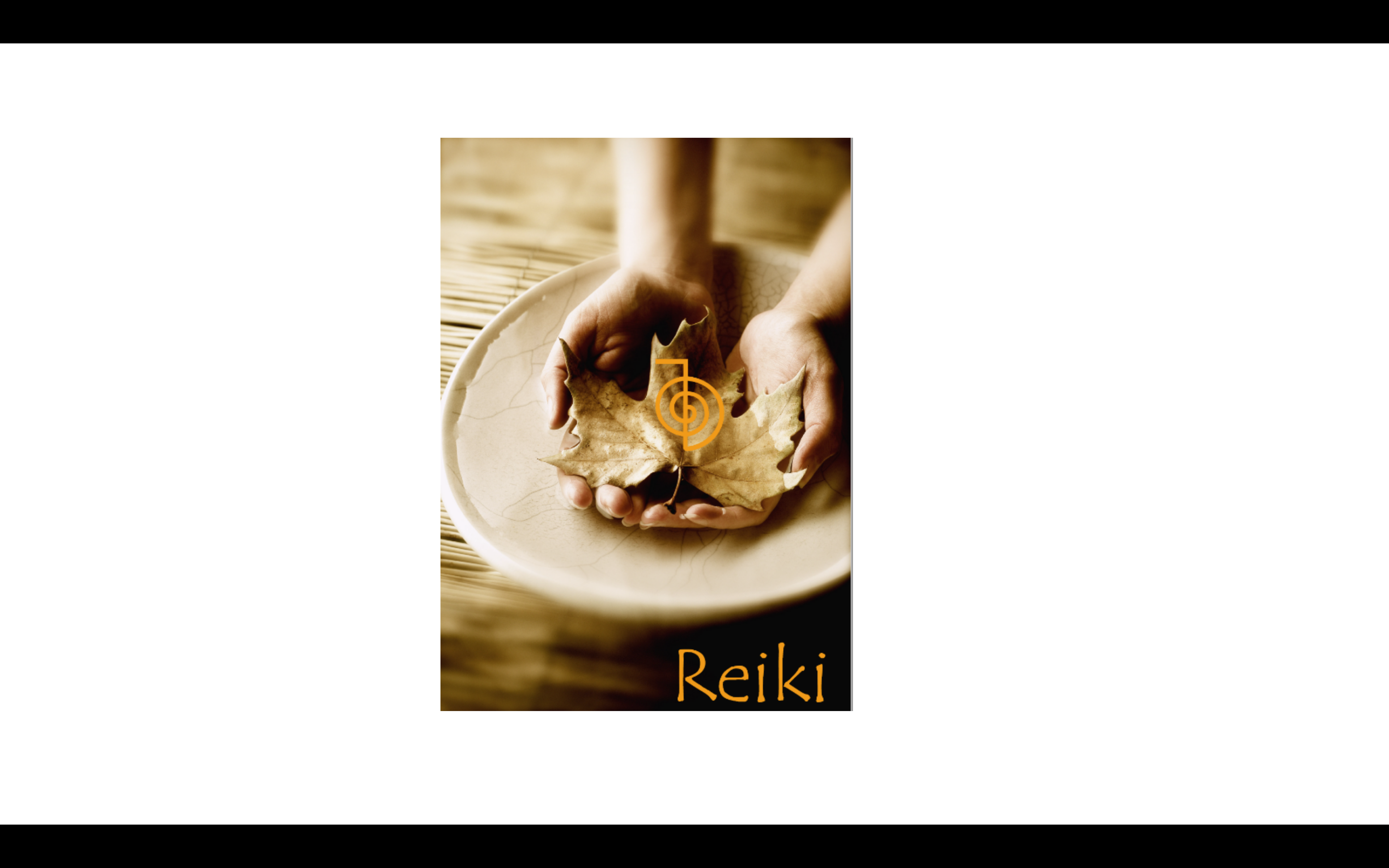 The Essence of Reiki 1
Usui Reiki 1 Video Home Study Course - Certified

Reiki is a Natural Self Wellness system used to balance yourself and others physically, emotionally, mentally, and spiritually.
You will learn how to perform effective Reiki sessions as well as techniques to use Reiki in your everyday life.
Reiki is intended to be a supplement to, and not a substitute for, professional medical care and treatment. In the case of any serious medical ailment or condition, you should always consult your doctor for advice. Reiki is not a medical practice but an energy balancing technique.
At the end of the course, there is a link to request a Distance Reiki Level 1 attunement.
My Belief
Typically Reiki Courses costs quite a bit. I have paid a considerable amount of money for my own training through the years.
I am thankful for the training I have but I feel the training should be easily accessible to everyone desiring to learn.
I strongly believe in the benefits of Reiki and other Energy Techniques to support an individual to balance themselves and others.
Reiki is a great support system when going through a healing crisis or simply just to help maintain health.
I offer this course in a manner that makes it easily accessible.
I do a distance Reiki attunement only. I am not able to meet except online.
If you want an in-person attunement you will need to find a Reiki course that meets in person.
I received my Reiki 1, 2, and Master attunements 1st by distance and later I went through training again and received my Reiki 1, 2, and Master attunements in-person.
I have always felt something at each attunement I received whether in-person or by distance. The most powerful I felt was my first attunement which was by distance.

The 5 Reiki Principles help me on a daily basis by keeping life simple. It calms my worries.
Just for today, I will not worry.
Just for today, I will not be angry.
Just for today, I will do my work honestly.
Just for today, I will give thanks for my many blessings.
Just for today, I will be kind to my neighbors and every living thing.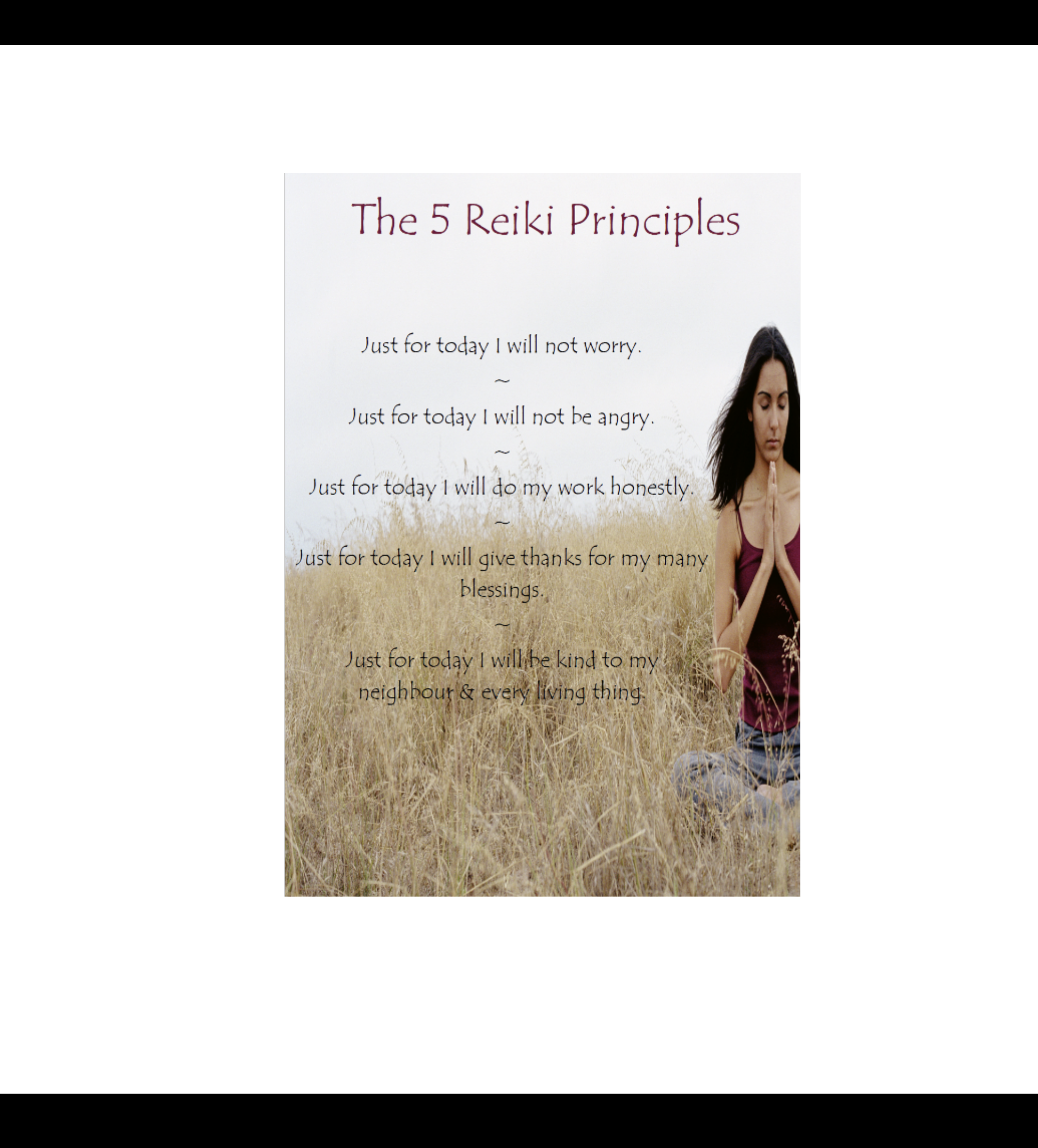 Check your inbox to confirm your subscription
DISCLAIMER:
​
Bobbi Lynn Gibson accepts no responsibility or liability for the use or misuse of the information provided here. I strongly advise that you seek medical advice from your medical practitioner as appropriate before making any health decisions. Sessions, documents, and videos are not a substitute for medical care. This information is not intended as medical advice and should not be used for medical diagnosis or treatment. Information given to you by Bobbi Lynn Gibson, is not intended to create any physician/patient relationship, nor should it be considered a replacement for consultation with a healthcare professional. If you have questions or concerns about your health, please contact your healthcare provider. 
​
Energy techniques promote harmony and balance within, relieves stress and supports the body's natural ability to heal. Energy techniques are widely recognized as a valuable and effective compliment to conventional medical care. The methods used by Bobbi Lynn Gibson, are self-help methods that quite often produce marvelous results and wonderful benefits, both physical and emotional in nature. Nevertheless, it is a relatively new discovery and has not been thoroughly studied. You must take 100% responsibility for your own health, both physical and emotional. Bobbi Lynn Gibson is not responsible for any consequences incurred by those employing the remedies or treatments discussed or taught herein. Any application of the material set forth in this session, including DVDs, manuals, videos, CDs, and software, is at your discretion, and is your sole responsibility. Bobbi Lynn Gibson makes no claims regarding healing or recovery from any illness. By viewing or using the information, you consent, in the event of a dispute or disagreement, to the exclusive jurisdiction and venue of a court of competent jurisdiction in Bakersfield, CA and to the exclusive use of the laws of California.
​
The information contained in these materials is intended for personal use and not for the practice of any healing art, except where permitted by law. No representation contained in these materials is intended as medical advice and should not be used for diagnosis or medical treatment. 
​